If you've been looking everywhere for what the final decisions are for most of the cast in the upcoming City of Bones movie, we've piled together the officially casted parts for you.
Clary Fray - Lily Collins
Clary Fray is a fiery-natured, red-headed young artist who lives with her mother Jocelyn in Brooklyn. Clary has lived most of her life as an ordinary girl, unaware of her family's past or her mother's Shadowhunter nature. Until she meets Jace Wayland.

Known for: The Blind Side, Mirror Mirror, Abduction
IMDb
Jace Wayland - Jamie Campbell Bower
Since the death of his father when he was ten, Jace — young, handsome, and the best Shadowhunter of his generation — has lived in the Institute with his adoptive family, the Lightwoods. He has a strong moral code despite his tendency to break rules and seek adventure.
Known for: Sweeny Todd, Twilight saga, Harry Potter, Camelot
IMDb
Simon Lewis - Robert Sheehan
Simon has been the best friend of Clary Fray since first grade. While as a mundane he may not be physically equipped to protect Clary from enemies, his courage and devotion to their friendship leads him into unusual situations.
Known for: Misfits, The Season of the Witch, Killing Bono
IMDb
Jocelyn Fray - Lena Hadley

Jocelyn makes her living as an artist, working from her two-story brownstone apartment in Brooklyn. While she enjoys her craft, Jocelyn is primarily interested in the well-being of her daughter, Clary – and keeping her Shadowhunter nature secret.
Known for: The Cave, 300, Game of Thrones
IMDb

Alec Lightwood - Kevin Zegers
Alec is Isabelle's older brother and a resident of the New York Institute. However, any similarity Alec and Isabelle share in appearance, they lack in personality. Alec is very serious and uncomfortable around outsiders, while Isabelle is more of an extrovert.
Known for: Dawn of the Dead, Transamerica, Gossip Girl
IMDb
Isabelle Lightwood - Jemima West
A Shadowhunter by trade and pedigree, Isabelle has a passion for sharp weapons, runes and all other accoutrements of demon hunting. Alec, Jace and Isabelle make a lethal team. While somewhat of an elitist when it comes to humans, at heart Isabelle is caring and loyal.
Known for: Maison close, The Borgias
IMDb

Magnus Bane - Godfrey Gao
Magnus Bane is the flamboyant High Warlock of Brooklyn. He enjoys entertaining and is well known for lavish parties he throws exclusively for Downworlders at his loft. Magnus has lived for hundreds of years and despite his party boy lifestyle, he's wise and unbelievably powerful.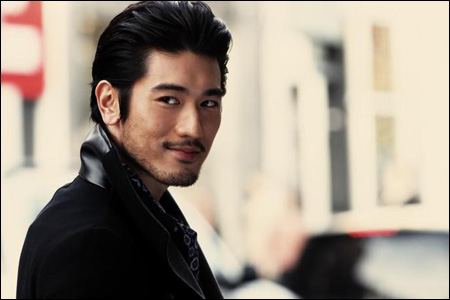 Known for: All About Women, 101 Proposals
IMDb
Hodge Starkweather - Jared Harris
Professor of history and tutor of Alec, Jace and Isabelle at the New York Institute. Hodge is a trusted mentor and source of incredible wisdom regarding the Nephilim and Downworlders.
Known for: Ocean's Twelve, Fringe, Mad Men, Lincoln
IMDb


Luke Garroway - Aidan Turner
Luke is a devoted friend of Jocelyn Fray and the closest thing to a father Clary has ever known. While Luke and Jocelyn are not officially a couple, Luke has always secretly loved her and dedicated his life to protecting her and her daughter. Or so Clary thinks.
Known for: Desparate Romantics, Behing Human, The Hobbit (2012)
IMDb
Other Roles Casted:
Yet to be Cast:
Alaric
Raphael Santiago
Valentine Morgenstern
That's all of the cast as of right now! If you want more information on the movie, visit the
offical website
or the
IMDb page
.
Peace and Fangs,
Alisha
Sources: Character Bios (CoB official site) and Actor info (IMDb)